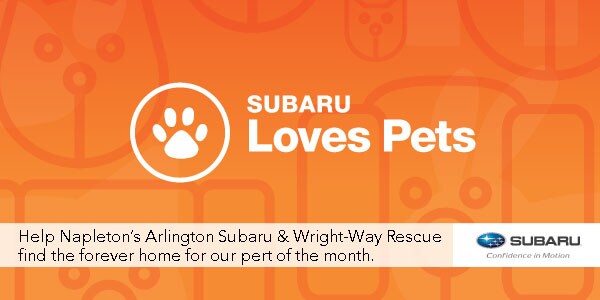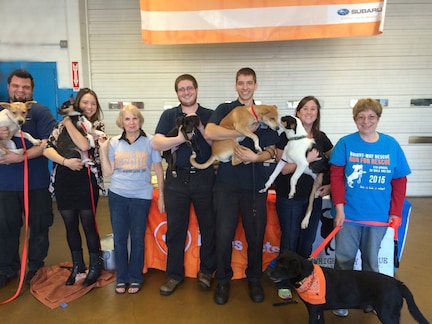 As part of our Love Promise we have a partnership With Wright-Way Rescue in Morton Grove!

Our year round mission with Wright-Way Rescue is to help their adult dogs find forever homes. As you see below we have our Pet of the Month, which is updated at the start of each month. We hope this extra exposure will help these older doggies find loving and caring homes.
The Wright-Way Rescue adoption center is located at
5915 Lincoln Avenue, Morton Grove, Illinois 60053.

---
Can't adopt? Wright-Way Rescue has a Amazon wish list. Check out items they can use to be donated!
Say Hello to Kimi - She is just about 5 years old - Shih Tzu - Mix

M
eet Kimi, a small energetic dog. Kimi came from a shelter located in Southern Illinois. She came to WWR heartworm positive but will soon be undergoing treatment. Kimi loves hanging out with her doggie friends both big and small and wouldn't mind a home with a friend. Even though Kimi is energetic she would love to have a lap to nap on, so a relaxed to moderately active home would be great for her. Although she can be shy at first Kimi warms up rather quickly especially when given
a treat! Call today and ask about Kimi!

Call to make an appointment to meet Tim today! Our Adoption Hotline, 847-728-5434 option 2, is open during regular business hours and we are happy to assist you with any questions. To apply to adopt a pet from Wright-Way Rescue, please fill out an online application at www.wright-wayrescue.org.
---
We are proud of our blooming relationship with Wright-Way Rescue that began in March 2015
. From our first meeting with staff at Wright-Way Rescue, we knew it was a perfect fit for our Subaru brand and an even better fit for our customers. We know our Subaru owners love their four-legged family members!
Interested in donating to Wright-Way Rescue? We currently have a donation box set up at our cashier window. Next to the donation box you will find the featured pet of the month. What better way to spread the love than helping an adult dog find its forever home? For more information about Wright-Way Rescue visit
www.wright-wayrescue.org.